Hey its not anything fancy, but it is 100% better than my first one.
My new keyboard is a Microsoft Confort Curve 2000. It is very quiet when typing and has some nice function keys at the top (Volume, Play/Pause, Back/Forward, Web, Search, Mail, Calculator).
I also like the fact that it is full-sized (my old one wasn't).
Anyways, heres a pic of it: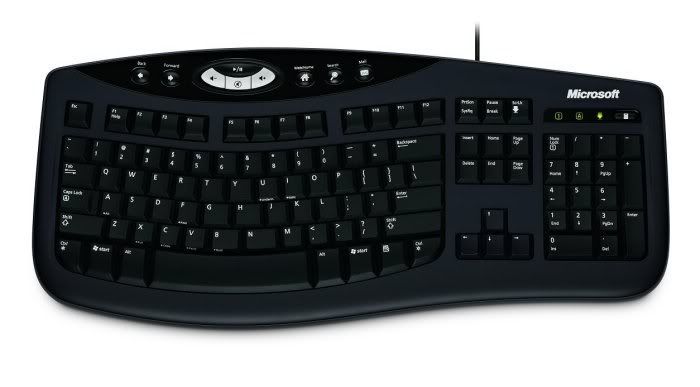 What do you think?
What keyboard do you have?